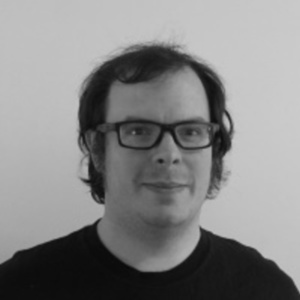 Andy Morrell
Special guest
Slevinth Heaven, came out of a need, a need to create software for others. After 3 years of hobbiest Live Development on https://twitch.tv alongside his day job as a Developer, Andy Morrell partnered with Claire Rugman to create Slevinth Heaven a Software Consultancy with extra emphasis on the Research in R&D. Andy Morrell has over 15 years of experience in providing software at the highest standard world wide. Claire Rugman a researcher with over 10 years experience in the field. A team at the beginning of their partnership with an aim of helping you solve your R&D problems.
Andy Morrell has been a guest on 2 episodes.
April 17th, 2020 | 1 hr 4 mins

coding, development, meeting, online, online events, rtmp

Andy Morrel is back! This time we're talking about how important being online is during this time. As a bonus, we talk about the wonderful event put on by the Live Coders team on Twitch as well!

January 24th, 2020 | 1 hr 5 mins

coding, development, framework

Andy Morrell joins Chris and Josey this week to discuss how to stay relevant as a developer. Is the answer learning by osmosis? Ancient blood rituals? Listen to find out!